Office Staff
eduCATE-WI Staff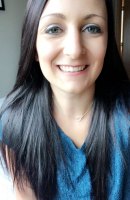 Mariah Kaiser
Program Administrator
Project Teaching (initial and additional licenses), WiscAd, and EdNova
715-246-6555 Ext 101
Email
Mariah is the Program Administrator for the Project Teaching, WiscAd, and EdNova programs. She has served in the Program Administrator role at eduCATE-WI since August 2018. Mariah earned her Bachelor's Degree in 2015 at the University of Wisconsin-Stout for Retail Merchandising and Management.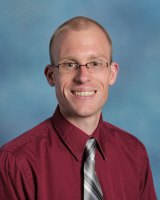 Mike Flanagan
Director of Curriculum and Instruction
Email
Mike Flanagan, Ph.D., currently serves as Assistant Superintendent for Curriculum & Instruction at the Diocese of Madison, promoting visionary best-practices in learning to over forty diverse schools in Southwestern Wisconsin. Dr. Flanagan previously served as a building-level Principal in Beloit, WI and high-school public educator in the program areas of vocal music and theatre education in Richmond, IL. He is well versed in the needs of public and private schools in Wisconsin, having completed his Ph.D. in Urban Education from the University of Wisconsin-Madison, with a concentration in Educational Administration. Mike is a champion for models that promote and accelerate learning for all, with a particular research interest in instructional technology as related to professional development experiences that promote 21st century learning for adults and students alike.
Mike and his wife have four children, ranging in ages from birth to nine years. In his free time, he enjoys piano performance, culinary arts, and spending time with his beautiful family.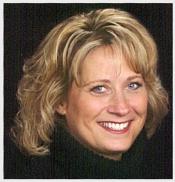 Linda Maitrejean
CEO
715-246-6555 Ext 104
Email
Linda Maitrejean, Ed.D., is the CEO for eduCATE-WI. She holds a Bachelor's Degree and certifications in Learning Disabilities and Elementary Education from UW-Eau Claire, a Master's Degree in Educational Administration and certification as Director of Special Education and Pupil Services from UW-Superior, and a Doctoral Degree in Educational Leadership from St. Mary's University. Linda holds additional certifications in Emotional/Behavioral Disabilities and Director of Instruction. Linda was a special education teacher for twelve years prior to moving into administration in 2000. She has taught adult basic education courses for four years in addition to teaching graduate level courses for twelve years.
Linda and her husband have three children. In her free time, she enjoys hiking, cooking, canoeing, reading, boating and spending time with family and friends.
eduCATE-WI
1482 St Croix Ave, Suite 2
New Richmond, WI 54017

Phone: 715-246-6555
Fax: 888-510-2899