Faculty
10 Sped Instructor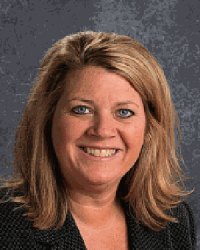 Molly Roeske
Instructor
10 Sped Program
Molly is an Instructor for the 10 Sped program. She holds a Bachelors of Social Work degree and a Master of Science in Education (Special Education - Emotional and Behavioral Disorders) from the University of Wisconsin - Eau Claire. She also received her K-12 Administrative Licensure through Saint Mary's University. Molly has been a social worker (child protection, juvenile and adult probation), an alternative education teacher and a special education teacher in the area of Emotional and Behavioral Disorders. For the past 15 years, she has been a building administrator at all three developmental levels of elementary, middle and high school. She is currently the building principal at Lake Middle School in Woodbury, Minnesota.
WiscAd Instructor
Chris Sadler
Assistant Professor
WiscAd Program
Chris Sadler has been an educator since 1998 enjoying a diverse set of roles (8 years teaching, 12 as principal, and 2 as HR director) in education during those 22 years. Chris graduated from the University of Wisconsin-Madison in 1998 earning a Bachelor of Science degree in Child and Family Studies leading to certification to teach in grades pre-kindergarten through 3rd grade. Chris then moved to Atlanta, Georgia where he taught kindergarten in a very rapidly growing school district outside of Atlanta. While in Atlanta, Chris earned a Master of Early Childhood Education from Georgia State University (and met his wife who also was in the program as a 1st grade teacher). Chris moved back to Wisconsin where he taught 4- year-old kindergarten in Adams-Friendship, and then kindergarten in Nekoosa.
In 2006, Chris earned a Master of Educational Administration from the University of Wisconsin- Superior and was fortunate enough to be named the principal of Humke Elementary School in Nekoosa, Wisconsin. From 2010 to 2015, Chris served as the principal of the Marshall Early Learning Center in the Marshall School District. In 2015, Chris became principal of CH Bird Elementary School in Sun Prairie, Wisconsin where he and his family have lived since 2010. Chris earned his PhD. from the University of Wisconsin-Madison in 2016, in Educational Leadership and Policy Analysis. Chris' dissertation and continuing work are focused on creating systems and structures of support for teachers and administrators in achieving equitable academic and social outcomes for all students. Beginning in July of 2018, Chris took on the challenge of being the Director of Human Resources and has loved every minute of it. Chris has been an instructor for the WiscAd program since the fall of 2019.
Chris and his wife Erin have three children, Kate, Ben, and Grace. Chris loves to watch his kids play sports, play sports himself, hang out with friends, and be outside in any way possible
Project Teaching Instructors
Jacalyn Amant
Instructor
Project Teaching Program
Jacalyn Amant has been working in the field of education for over eighteen years. She taught high school English for the first eight years and for the remainder of her time she has served as a high school reading specialist and literacy coach at Baraboo High School. Jackie also teaches graduate courses for educators during the summer months, and is a literacy consultant for other Wisconsin school districts. She enjoys reading, writing, and spending time with family.
Mike Flanagan
Assistant Professor
Project Teaching Program
Mike Flanagan, Ph.D., currently serves as Superintendent of Harlem Consolidated District 122 in Machesney Park, IL. He previously served as Assistant Superintendent for Curriculum & Instruction at the Diocese of Madison, working with over forty diverse schools in the Southwestern Wisconsin region. Mike has also served as a building-level Principal in Beloit, WI and high-school public educator in the program areas of vocal music and theatre education in Richmond, IL. He has a total of five years teaching music at the K-12 level.
In addition to areas of Curriculum & Instruction in Madison, Mike is responsible for supporting teachers new to the profession, supporting mentors, working with assessment data to transform how we deliver content, and delivering professional development to Principals. Although he misses the daily contact teaching students, working with adult learners brings both joy and humility.
Following his dissertation work in instructional technology (2016), Mike's main focus is personalized learning - giving students the choice and the voice for their achievement.
Mike and his wife have four children, ranging in ages from one to ten. In his free time, he enjoys piano performance, cooking....and of course, the family!