Faculty
10Sped Instructors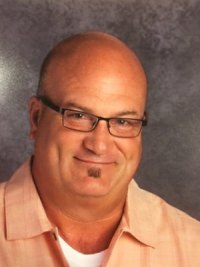 Alan Lindau
Instructor for the
10Sped, EdCert, & EdNova Programs


Al teaches 10SPED courses and is the instructor for EdCert and EdNova. He holds Masters degrees in Educational Leadership from Cardinal Stritch University and a Masters Degree in Special Education-Emotional and Behavioral Disabilities from the University of Wisconsin-Whitewater. With more than 20 years of experience teaching special education in Wisconsin, Al has served the Janesville School District as a Special Education Program Support Teacher and as a teacher of students with disabilities.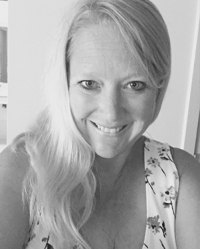 Jacalyn Amant
Instructor for the
10 Sped Program & Student Teaching
Jacalyn Amant has been working in the field of education for over eighteen years. She taught high school English for the first eight years and for the remainder of her time she has served as a high school reading specialist and literacy coach at Baraboo High School. Jackie also teaches graduate courses for educators during the summer months, and is a literacy consultant for other Wisconsin school districts. She enjoys reading, writing, and spending time with family.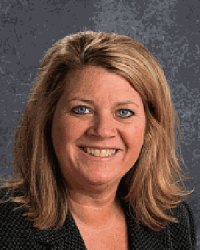 Molly Roeske
Instructor
10 Sped Program
Molly is an Instructor for the 10SPED program. She holds a Bachelors of Social Work degree and a Master of Science in Education (Special Education - Emotional and Behavioral Disorders) from the University of Wisconsin - Eau Claire. She also received her K-12 Administrative Licensure through St. Mary's University. Molly has been a social worker (child protection, juvenile and adult probation), an alternative education teacher and a special education teacher in the area of EBD. For the past 10 years, she has been a principal at all three developmental levels of elementary, middle and currently at the middle school.
WiscAd Instructors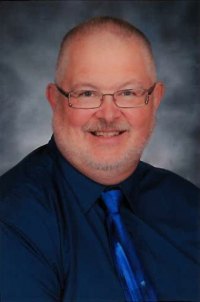 Dr. Randy Refsland
Assistant Professor
WiscAd Program
Randy Refsland has been an educator since 1981, starting with his student teaching experience and continuing through today. Randy received his Bachelor of Science degree from Bemidji State University in 1981 in Broad field Social Studies with a history concentration. He spent the next eighteen years teaching high school history and psychology as well as coaching in North St. Paul, MN, Cedarburg, and Baraboo. While teaching in Baraboo, he received his Master of Science degree from UW-Platteville in Secondary Education and also taught university transfer courses in psychology for what was then known as Madison Area Technical College. In 1999 Randy made the move into administration as an assistant principal at Baraboo High School. In 2000 he became the 7-12 principal in Montello and in 2004 he became the principal of Milton High School. Randy became District Administrator of the Waupun Area School District in 2008 and while there completed his Doctorate of Education in Educational Leadership from Edgewood College in 2009. In 2010 Randy became the District Administrator of the Clinton Community School District where he served until his attempt at retirement in 2015. While in Clinton the Clinton School Board allowed Randy to take a one year sabbatical to work and live in China during the 2012-2013 school year. Upon retiring, Randy returned to work for the 2016-2017 school year, this time as Director General of the Bahrain Bayan School in Manama, Bahrain. In 2017 Randy returned to Wisconsin to become the Interim District Administrator of the School District of Bowler, where he still serves.
Project Teaching Instructors
Mike Leach
Instructor
Project Teaching Program
Michael Leach is an educator with 18 years of experience (14 as a Principal) in a variety of settings. He has worked with learning at the Elementary and Middle levels along with his current position with PK-12 in an online virtual setting. Mike is a graduate of UW-Milwaukee (Bachelors), Cardinal Stritch (Masters) and is a candidate for his doctorate from Cardinal Stritch in 2019. Along with being a lifelong learner, Mike lives in the metro Milwaukee area with his wife (an elementary teacher) and his two children, Mikey (12) and Paige (9). He enjoys boating and camping along with traveling through the year. Mike coaches his children's sports teams and wants to enjoy being a part of his kid's lives as they are growing up so FAST.
Deb Jolitz
Instructor
Project Teaching Program
Deb Jolitz has worked in Milwaukee Public Schools for over 18 years and has served as an arts educator, assistant principal, and principal prior to her current position as Manager of Fine Arts. In her current position, she is responsible for all arts educators in the district as well as grant writing, principal support, and professional development dealing with visual art, music, dance, theater, physical education, and health. She has received graduate degrees in art history and educational leadership and will receive her in doctoral degree in educational leadership in June 2018. In addition to her work in Milwaukee Public Schools, she has also served as a clinical supervisor for student teachers and future administrators and EdTPA scorer. She enjoys spending time outdoors, golfing, reading, and traveling.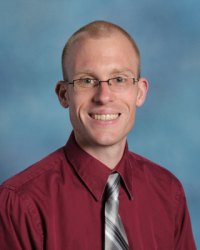 Mike Flanagan
Assistant Professor
Project Teaching Program
Mike Flanagan, Ph.D., currently serves as Assistant Superintendent for Curriculum & Instruction at the Diocese of Madison, promoting visionary best-practices in learning to over forty diverse schools in Southwestern Wisconsin. Dr. Flanagan previously served as a building-level Principal in Beloit, WI and high-school public educator in the program areas of vocal music and theatre education in Richmond, IL. He is well versed in the needs of public and private schools in Wisconsin, having completed his Ph.D. in Urban Education from the University of Wisconsin-Milwaukee, with a concentration in Educational Administration. Mike is a champion for models that promote and accelerate learning for all, with a particular research interest in instructional technology as related to professional development experiences that promote 21st century learning for adults and students alike.
Mike and his wife have four children, ranging in ages from birth to nine years. In his free time, he enjoys piano performance, culinary arts, and spending time with his beautiful family.